The Aquia Choristers
The Aquia Choristers is our Children's Choir and is open to students presently in the 3rd through 8th grades who are looking to find their spiritual voices through vibrant music in worship.  This choir introduces our children to a wide variety of church music suitable for young voices as well as teaches basic music theory, including rhythm, singing technique and musicianship.
Interested parents are encouraged to contact  our Director of Music, Trystan Bennett, at musicdirector@aquiachurch.org  and to fill out a registration form.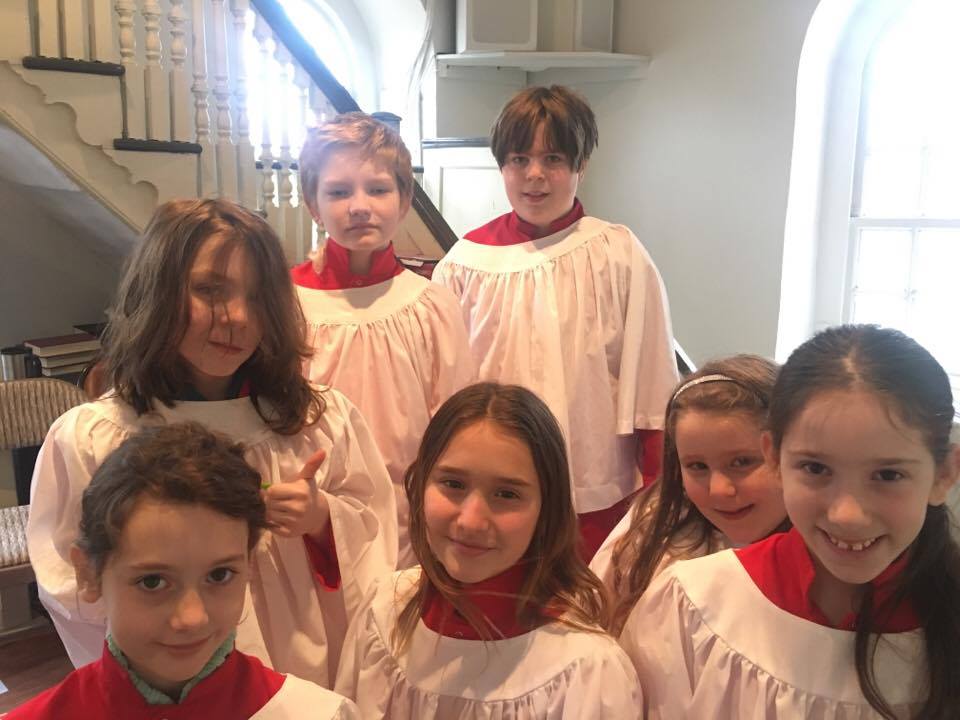 Rehearsals
The Choristers rehearse on Sunday afternoons in the Music Room located on the bottom floor of the Christian Education & Fellowship Building immediately following the 10:30 AM service, typically for 45 minutes.  Rehearsals will not be held on holidays when Sunday School does not meet, or on days when the choir sings during the Sunday service.  Rehearsals are listed on the Church Calendar.
Performance:
The Aquia Choristers sing one Sunday per month, which are normally the second Sunday of the month.  Subsequent Children's Choir performances will take place either at the Offertory, Communion or in place of the Prelude as a choral Introit.