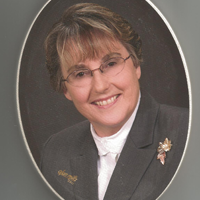 Dennise LaBarre - Parish Administrator
Dennise has been employed within the Episcopal Church since 1991. She served seven years in the church office at St. Peter's Episcopal Church in San Pedro, California. She then served two years in the office of the Seamen's Church Institute at the Port of Los Angeles. Dennise has worked in the office at Aquia since 2002. What a wonderful opportunity it has been for her to serve our Lord in various capacities and locations. Currently, being the parish administrator and bookkeeper for Aquia affords Dennise the opportunity to do what she loves; interact with parishioners and provide assistance in their service to the various ministries. Their generosity, love, faith, and talent always amaze her and serve as examples which strengthen her own faith.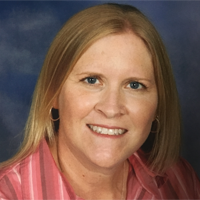 Kristen Morgan - Director of Christian Education
Kristen Morgan has served as our Director of Christian Education since 2009. Kristen is originally from New Jersey and received a Bachelors of Science Degree in Early-Childhood and Elementary Education with a minor in vocal music from Elizabethtown College in Pennsylvania and a Master of Education from University of Maryland, University College. Before moving to Stafford and becoming a member of Aquia Church, she taught for ten years in preschool, 4th grade and then 1st grade. In addition to working part-time at Aquia, Kristen is a substitute teacher in Stafford County. She lives in Stafford with her husband and two children.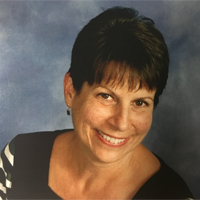 Sue Selz - Executive Assistant
Sue has been the Executive Assistant at Aquia Church for over 7 years. She is married to Jim Selz, and they have been members at Aquia Episcopal Church for over 29 years; raising their children here. During that time, Sue has been involved in numerous ministries at the church. She enjoys spending time with her family and friends.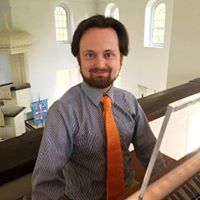 Trystan Bennett - Director of Music
Trystan Bennett has served as the Director of Music at Aquia Church since May, 2016. He holds an honors degree in Music History from McGill University specializing in early performance practice, where his major instrument was organ. Prior to his studies at McGill, he studied organ and harpsichord at the Peabody Institute in Baltimore. He has served as organist and choir master of All Saints Episcopal Church, Meriden, Connecticut, and was the Organ Scholar at St. Mathias, Westmount, Quebec. As a harpsichordist, he has performed with the Loudoun Symphony Orchestra, the Pro Artè Chamber Orchestra of Greater Washington and Washington's Camerata, among other local ensembles. Trystan also directs the Compline Choir of St. George's Episcopal Church, Fredericksburg; and currently lives in Fredericksburg with his wife Caitlin.