"The aim and final reason of all music is none else but the glory of God" – J. S. Bach
Aquia Choristers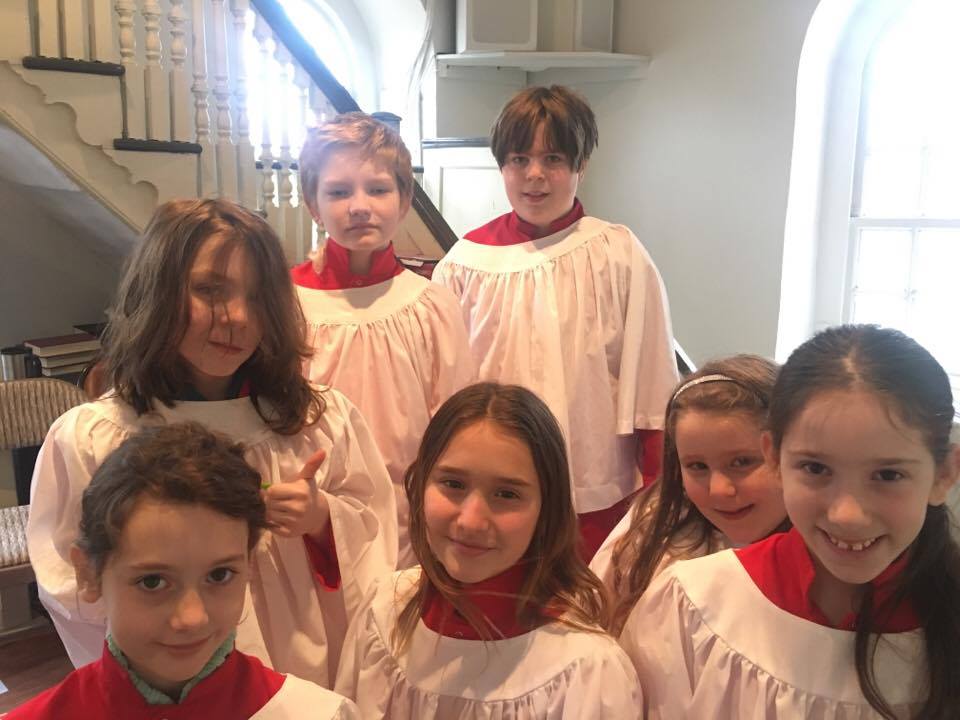 Aquia Episcopal Church offers a rich and diverse Music Ministry led by dedicated volunteers who enrich our worship services with their musical gifts.
In keeping with our historic church, music is selected from the diverse range of Episcopal and Anglican tradition and is organ-led every Sunday at the 10:30 AM service and other special services throughout the year. Choral music is offered from the Sunday after Labor Day through Trinity Sunday.
We are always looking forward to meeting more musicians and interested parties are encouraged to contact our Director of Music at musicdirector@aquiachurch.org.
Ensembles
The Gallery Choir - Our choral ensembles open to adults & high-school age youth that rehearses on Thursday nights, 7:00 -9:00 PM.
Instrumentalists - We are actively seeking skilled orchestral musicians who would like to play at the 10:30 service either on a regular or occasional basis.
Concerts & Special Services
Concerts - We are interested in partnering with local performing ensembles and choirs to begin a Concert series.
Evensong & Special Services - We hold several special choral-led services, including the Advent Lessons & Carols service and occasionally our choir-led Evensong. We encourage musicians from outside the church to join our choir for these special occasions.