Adult Education
Christian education opportunities for adults, including weekly Bible studies, are offered throughout the year. These programs are advertised in weekly announcements and bulletins. Childcare is also available during these programs. For more information out our adult education opportunities, please contact the Rev. Jay Morris.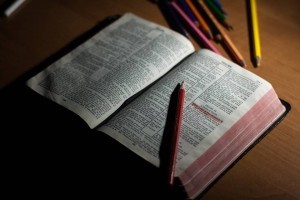 Morning Call
Morning Call is our Sunday morning forum for adult education and discussion, meeting in the new building's great hall starting around 10:20am.  Morning Call is always available for visitors, newcomers, and those who attend regularly; and starting with the new series on Sept. 24, Morning Call will also be available for high school students as well.
Wednesday Bible Study
Wednesday Night Bible Study takes place in the Christian Education & Fellowship Building's conference room starting Wednesday, Sept. 13, from 7:00pm till 8:30pm.  Visitors, newcomers, and familiar faces are welcomed to attend; no previous experience in Bible study is necessary, and no books or other materials are required for purchase.  If you wish, arrive early and enjoy a meal with friends at Aquia's Table or make new friends there in the great hall upstairs (meal available starting at 6:00pm) before the conversation begins downstairs at 7:00pm.