Stewardship & Annual Giving
"Almighty God, to you all hearts are open, all desires known, and from you no secrets are hid: Cleanse the thoughts of our hearts by the inspiration of your Holy Spirit, that we may perfectly love you, and worthily magnify your holy Name; through Christ our Lord. Amen." -1979 Book of Common Prayer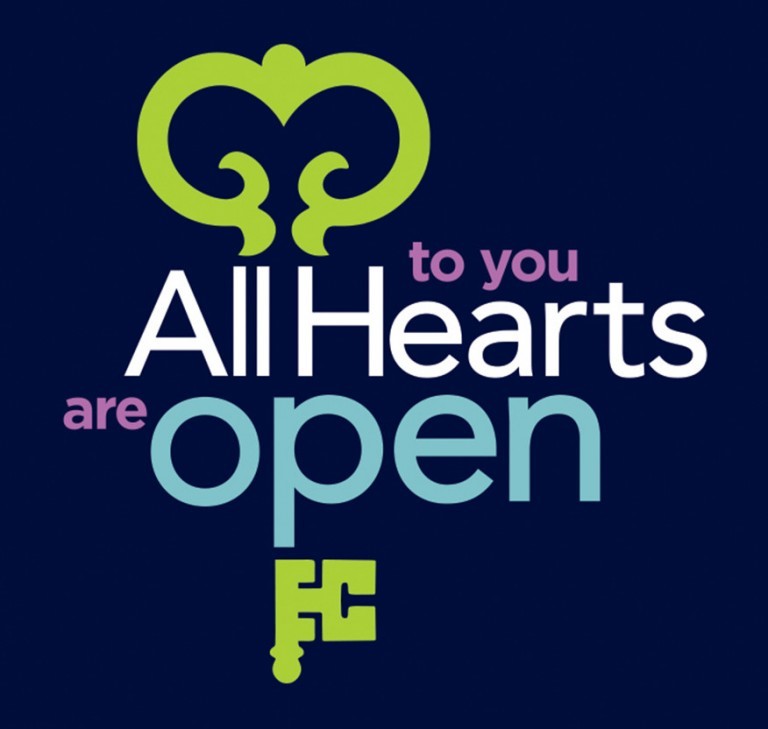 "All Hearts Open" is the 2017 Stewardship & Annual Giving program from the Diocese of Virginia, based on the Collect for Purity. Many hear these sentences every Sunday, but miss the call into worship and into relationship with God exactly because they hear them at the beginning of every service. The words are lost to repetition. This annual giving ministry invites people deeply into this rich prayer and into how our hearts are open to God, to ourselves, and to others.
Giving as Grateful Thanks to God
All Christian giving is rooted in joyful thanksgiving to God for all material and spiritual blessings God freely bestows on us. And while God's claim on us is total and absolute, God graciously permits us to keep what he gives, asking us to return a portion of our material bounty, the "first fruits of our labor", to himself as a sign of his Lordship over us and our possessions.
Giving as a Ministry of Stewardship
Once having decided to give thankfully to the Lord, we are led to understand our giving fulfills three holy purposes:
Mission–giving fulfills our Lord's injunction to preach Good News to all people. Mission giving enables the Church to carry and preach the Gospel outside the congregation, to make new disciples, to plant new churches, and to raise up lay and ordained ministers to carry on their ministries beyond the membership of their congregations.
Outreach –giving fulfills our Lord's injunction to "love your neighbor as yourself" and "love one another as I have loved you." Outreach giving enables the church to meet the pastoral, spiritual, emotional, and material needs of people, particularly of the poor, ill and disadvantaged.
Ministry–giving for the development of the ministries of our own membership and for the institutional support of our parishes and diocese ensures that we may worship the Lord and receive his sacraments, progressively deepen our discipleship, learn to exercise our spiritual gifts, minister to the pastoral needs of our own members, be stewards of the physical Church property and carry on other work of the Church.
2017 Stewardship & Annual Giving Participation
There are many ways to participate and we hope you will prayerfully consider how to support the ministries of Aquia Episcopal Church. We encourage you to watch The Rt. Rev. Shannon Johnston's video on proportional giving to help aid in your discernment. You can also visit the National Association of Church Business Administration's online calculator to assist with your family's stewardship discussion. Below are pledge cards for your annual gift which you can also find in the church. Please fill out your pledge card and return it in the offering plate on Sunday, November 12.
Bishop Shannon Proportional Giving Video